Today, MBB welcomes Kathy Stewart. Kathy Stewart was born in South Africa, and she and her husband now live on the Gold Coast, Australia. She has published a number of books as well as numerous articles and short stories in magazines and anthologies. Her manuscripts, The Chameleon Factor and Race Against Time, were shortlisted and longlisted respectively for the 2010 Crime Writers Association Debut Dagger Award in the UK.
Kathy Stewart on the web:
Can you share a short bio?
I was born in South Africa and my husband and I now live on the beautiful Gold Coast of Australia. We lived on a farm in South Africa and had a strong connection to the land and the wonderful fauna of the country. We even had leopard living on our farm, which was surprising, as it wasn't remote. Since I've been in Australia, I've worked as a freelance editor, picking up on a passion I've had all my life.
What inspires your writing?
Almost anything. It can be a chance word, a chance encounter, a trip to a foreign place. The inspiration for Mark of the Leopard came from a true story I heard from a guy at a barbecue, and also from a writing topic about a cat and Madagascar posted by a friend. Somehow the two just merged in my mind and I saw an instant image of some of my characters. The rest just flowed from there.
What made you press on with this writing project when things were difficult?  Because they must have been, sometimes.
I felt really compelled to tell this story so giving up when I hit road blocks wasn't an option. The main obstacles I encountered came from a lack of research or not knowing my characters well enough, so I did more research, which was really enjoyable, and also rewrote certain scenes that I didn't feel reflected the true nature of some of the characters. Once I'd done that the writing seemed to flow again.
Please sum up your plot in a tweet-sized sentence.
Will Castle find his nephew in time?
I have written three books in a contemporary crime series, so will publish those, and then work on a contemporary romance, which I hope to have out by mid-2016. It's provisionally titled River of Love
,
and is set in Africa and some cities in Europe: Paris, Rome 
and Venice. I would also like to complete a third in the African history series, but that will only be ready some time 
in 2017.
MARK OF THE LEOPARD
From the author of Chameleon comes this historical fiction novel, Mark of the Leopard, the second in the African history series, a story of romance, mystery, danger and betrayal set against a backdrop of wild lands and raging seas. In 1703 Sabrina Barrington and her children are shipwrecked and presumed drowned off the Cape of Good Hope, the site of the present-day city of Cape Town. Fourteen years later, an investigator tells Sabrina's brother, Lucien Castle, that one of his sister's children has been seen on the island of Madagascar, off Africa's east coast. It is imperative to return the youngster to England before his twenty-fifth birthday, otherwise his grandfather, the corrupt and detested Robert Barrington, will usurp his rightful inheritance. Castle is the only one who can confirm the young man is not an impostor. In order to do this he must leave the comfort of Amsterdam in Holland and embark on a journey into the unknown. Will Castle be able to overcome his demons and find his nephew in time? Or will he succumb to the perils that beset his epic expedition every step of the way? In a voyage that takes them from the untamed island of Madagascar to the storm-tossed Dutch outpost at the Cape of Good Hope, Castle and his companion must face innumerable dangers and battle not only rival investigators but also each other. Buy Links: Amazon Kindle Amazon Paperback Amazon UK B&N Book Depository Goodreads
.goodreadsGiveawayWidget { color: #555; font-family: georgia, serif; font-weight: normal; text-align: left; font-size: 14px; font-style: normal; background: white; } .goodreadsGiveawayWidget p { margin: 0 0 .5em !important; padding: 0; } .goodreadsGiveawayWidgetEnterLink { display: inline-block; color: #181818; background-color: #F6F6EE; border: 1px solid #9D8A78; border-radius: 3px; font-family: "Helvetica Neue", Helvetica, Arial, sans-serif; font-weight: bold; text-decoration: none; outline: none; font-size: 13px; padding: 8px 12px; } .goodreadsGiveawayWidgetEnterLink:hover { color: #181818; background-color: #F7F2ED; border: 1px solid #AFAFAF; text-decoration: none; }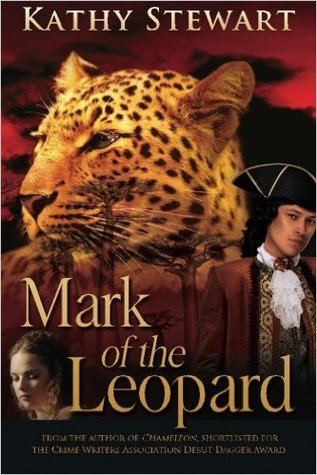 Enter Giveaway
https://www.goodreads.com/giveaway/widget/164514